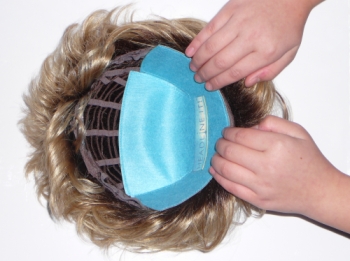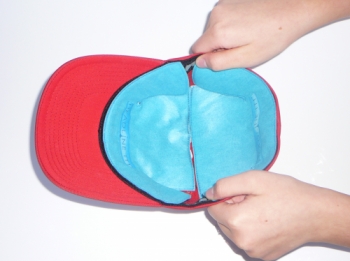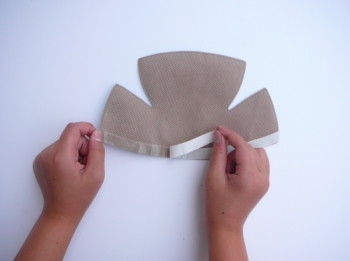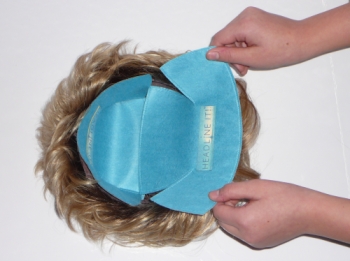 HEADLINE IT!
is a thin, disposable liner made from high tech wick wear, designed to fit into any hat, helmet, wig or headwear item helping to increase
SAFETY, HYGIENE & COMFORT.
As the number one 'PATENTED' accessory for hard hats, bump caps, wigs, helmets, baseball caps, golf hats, motorcycle helmets, scarves, and any other headwear items, Headline it! can help anyone using headwear!
The liners STOP SWEAT from rolling into and burning your eyes! The liners hold up to four times their weight in sweat, while evaporating on a continual basis, keeping the head COOLER in the summer and WARMER in the winter! The back SMS layer traps the oils, salts and odors, helping to protect your favorite caps, wigs and headwear items from salt stains and odors.
Each disposable liner lasts about a week- ten days, and there are 10 individually wrapped liners per box – which is about a two month supply!

Features & Benefits:
High tech wicking materials captures perspiration and KEEPS YOU DRY!
HYGIENIC, DISPOSABLE liner reduces odor causing bacteria.
Protects wigs and headwear from dirt, oil, and sweat stains.
ULTRA THIN, BREATHABLE material allows air to ventilate.
SAVES MONEY: Extends the life of your wigs and headwear.
SAVES TIME: Less frequent washing of wigs, hats and liners.
COOLING-Evaporates sweat on a continual basis leaving the head cooler in the summer.
WARMING- Evaporate sweat on a continual basis leaving the head warmer in the winter.
NON-SLIP MATERIAL under logo, STOPS scarves from riding up on your forehead.
Makes a scarf look more like a headwear item, rather than clinging tightly to the head.
Protects baseball caps and hats from salt and oil stains.
Protects wigs and hats from makeup stains.
AVERAGE USE is ONE WEEK before disposing of and replacing with one or two liners.
Each box contains ten (10) individually wrapped liners ( about a two month supply.)
TAN BACKING looks like your scalp and HIDES LINER UNDER WIGS, scarves and hats.